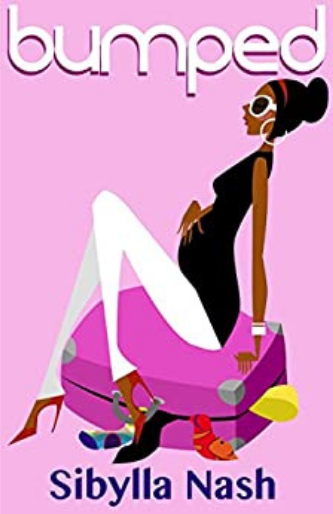 Bumped
Published: 4/6/2013
Elle Nixon thought she had the perfect life.
A publicist to music's hottest stars and in love with a handsome, charismatic millionaire, a baby on the way should be the cherry on top of a charmed life.
Before she can break the news to her boyfriend, he mysteriously disappears in the middle of a high-profile FBI investigation, Elle is left reeling as her life crumbles around her. Fallen from grace and landing back in her childhood room, Elle must reinvent herself and reconcile with everything she once thought she was… all while preparing for motherhood.
As Elle unravels the web of secrets and lies that mark her past, she stumbles upon a tall, dark and gorgeous man from her past – and she can't help but wonder if her happily-ever-after is still up for grabs.
If you like gripping romance with suspense, a dash of mystery, and one woman struggling to reinvent her life, then you won't want to miss Bumped. Grab your copy now at Amazon!
Praise for Bumped
"Elle's life is going almost exactly as she planned: move to LA, get a great job, party with the A listers she represents, and fall in love with a guy whose life is as charmed as hers--Done. Her love had just surprised her in Paris, where she's coordinating the appearance of a client, by showing up flowers in hand, to celebrate her birthday with her. Surprise! Life couldn't get any better, but it could get lots worse! You'll be turning pages into the night as this gripping story speeds out of control. Great read, enjoy!"
— Anonymous, 5-star review
"...after a few pages I was hooked into the story. Girl leaves small town, sister died tragically young, at the top of her game doing PR in the hip hop scene finds love with Prince Charming- and lives happily ever after? Not! Things are not as they seem and through a lot of soul searching, trials and tribulations- betrayal and deceit- she finds out who she is and what is truly the most important thing in life! I recommend if you are looking for a feel good read that is rather uplifting."
— Avtanner, 5-star review
"
Sibylla Nash has weaved witty humor and mystery into a serious page-turner [...] I love the fact that the heroine is a pregnant woman who has to make some tough choices. I felt that the book was realistic, even if the back drop, at times, was a bit over the top / sensational. AND, I like over the top ... that's what made this a page turner for me, that's what hooked me in. [...] AND, I really hope the author writes a sequel. I think she could do a lot with this storyline.
"Talk about bad luck, the main character Elle Nixon had tons of it. I loved the writing style. It had some funny, sad, crazy and WTF parts in it. Maybe the author would write a book 2 using Diego (Elle's love interest in the book and all around thief) and tell his side of the story. Great read!!!"
— bookaddict, 5-star review